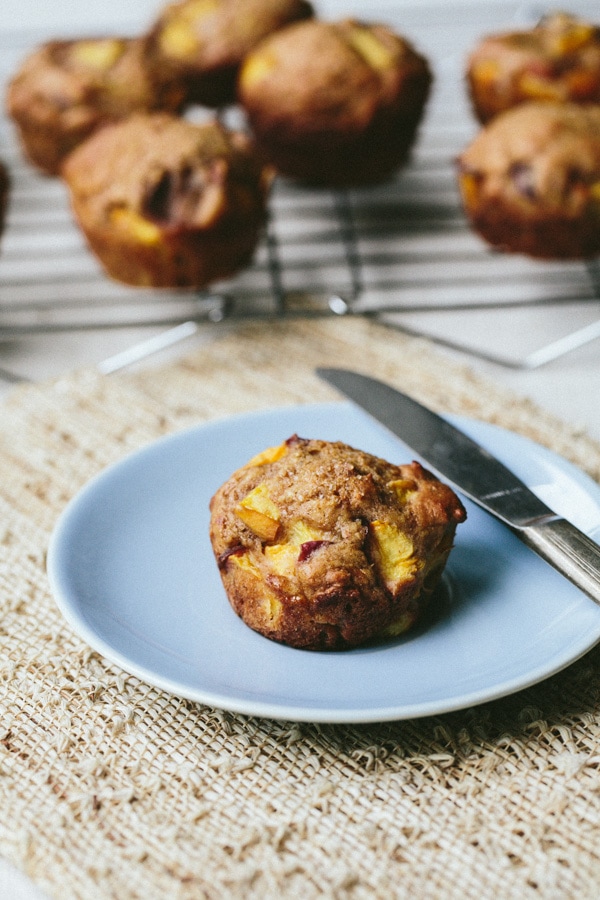 It's the summer of fun! For reasons before mentioned, I am lining up guest posts for this summer. Up next is Alex and Sonja from A Couple Cooks. I've had the pleasure of meeting Alex and Sonja in real life, and I'm happy to report that they are wonderful. Also, Sonja is a fellow Nancy Drew fan, which of course made us instant friends.
We're honored to fill in for Sarah today, a sweet and talented lady we're blessed to know virtually and in "real-life". Thanks, Sarah, for inviting us to your space.
With Sarah's recent pledge to 'step away from all the butter and sugar and heavy cream', we were itching to create a recipe where she wouldn't have to avoid baking entirely. We've been experimenting with substituting Greek yogurt instead of butter in baked goods, which yields a surprisingly moist texture. And we almost always substitute honey for sugar, both for its gracefully sweet taste and the health benefits of a natural sweetener.
Inspired by summer on its way, peaches also found their way into this recipe, a tribute to my mother and her peach pie. "The" peach pie makes its debut each summer, my great-aunt's State Fair prize winning recipe, in a flurry of yes — butter, heavy cream, and sugar. A bit reminiscent of the original, these muffins are a feel-good way to enjoy that ripe sweetness of summer.
And while there's no shame in butter + cream + sugar, a balanced approach to incorporating them in your diet is key. We've launched a series over on our blog to help explore what it means to experience eating from a healthy and holistic perspective – physically as well as emotionally. We call it Healthy + Whole, and you can check it out here. Look forward to hearing from Sarah as a contributor!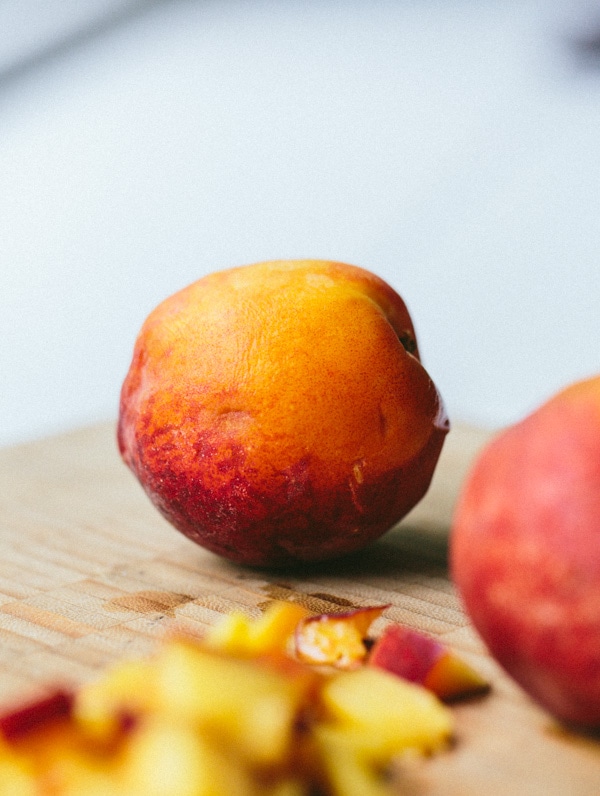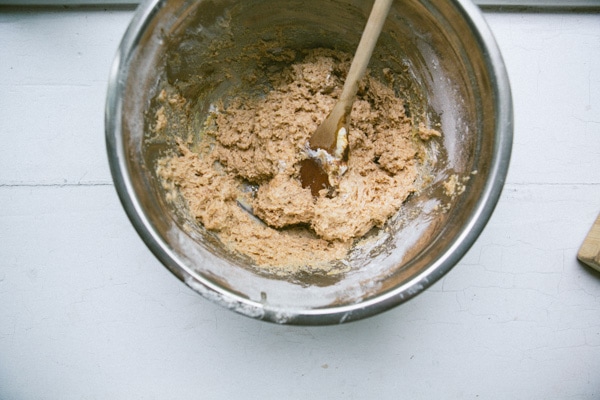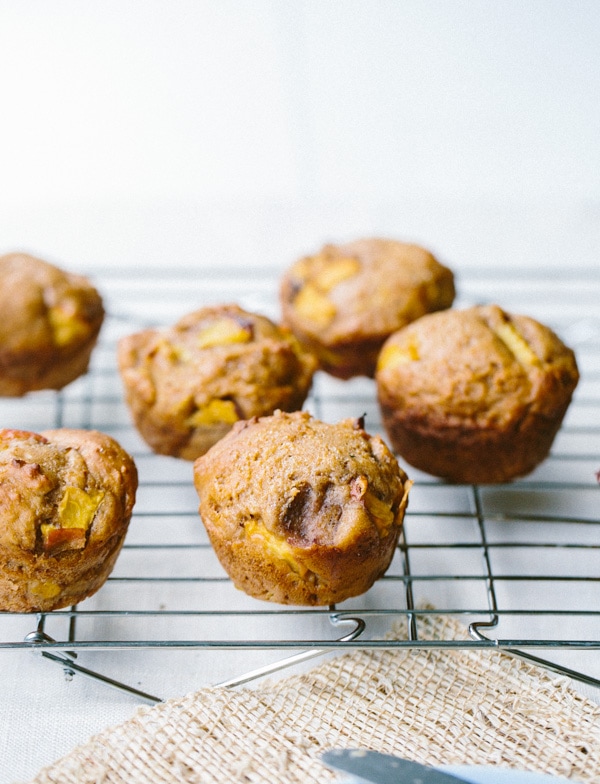 Honey Peach Muffins
These muffins taste best if let to sit for 10-15 minutes to 'firm up'.
Ingredients
1 cup white flour

½ cup wheat flour

1 teaspoon baking soda

½ teaspoon kosher salt

1 teaspoon cinnamon

½ teaspoon allspice

1/3  cup honey

1 cup Greek yogurt

1 egg

2 teaspoons olive oil

2 teaspoons vanilla

2 to 3 small peaches (around 1 ½ to 2 cups)

Organic turbinado sugar, for topping (optional)
Instructions
Preheat oven to 350F. Line a 12-cup muffin tin with liners, or spray muffin cups with non-stick spray.

In a large bowl combine flour, baking soda, salt, cinnamon, and allspice. Mix in honey, Greek yogurt, egg, olive oil, and vanilla.

Dice the peaches into small pieces, keeping the skin on. Fold the peaches into the batter.

Fill muffin tins about 2/3  full. If possible, make sure to have a good coating of dough on the bottom of the muffin (pouring in too many peaches first can stick to the bottom of the pan). If desired, top with turbinado sugar.  Bake for about 25 minutes until a tester comes out clean.

Cool for in pan for 5 minutes before removing to a wire rack. Cool 5 to 10 more minutes until firm.